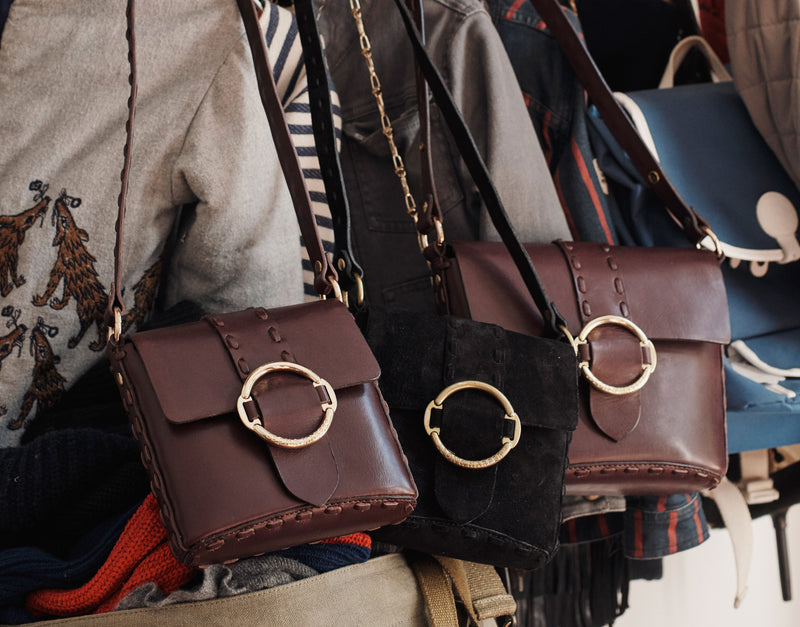 Leon & Harper is launching a new line of bags in the image of its customers: varied, elegant and independent.
Three bags for three different uses, designed for three different times of the day. A range marked by a vintage 1970s look, supported by our teams' know-how for a highly desirable finish: meet Bonnie, Basil and Bertile.
Bertile is the well-engineered bucket bag, perfect for carrying everything needed for a day at work. Carried on the shoulder or with its shoulder strap, it will prove to be indispensable.
The more discreet Basil is the perfect companion for going shopping or on a walk. Its intermediate size is a real asset: practical without sacrificing style and elegance. It's the ultimate city bag.
Bonnie, the smallest of the three, holds just the essentials. Like your closest confidante, it stays by your side until the end of the night.
Three bags, three looks, and three different uses designed to synchronize with the Leon & Harper woman's day.