A day with kaitlyn
When Kaitlyn Reinhart moved to Paris, she had in her suitcase, imported directly from her Canada, an unconditionally love for plants and food. She had the memory of a mother gardener in love with her vegetable garden. And the memory of a father whose great pleasure was to create beautiful art plates. And also, in her luggage, the tenacious memory of this grandmother who took her to pick more strawberries than she could ever eat.

She says: "During the pandemic, I went to work for six months in a 4000 m2 vegetable garden, tirelessly cultivating fruits, vegetables and herbs. It was for me, in this period, a form of therapy. Connecting my hands and feet to the earth, anchoring my emotions there, allowed me to reflect, to think about my life and to feel it - what it had been and what I now wanted it to become. »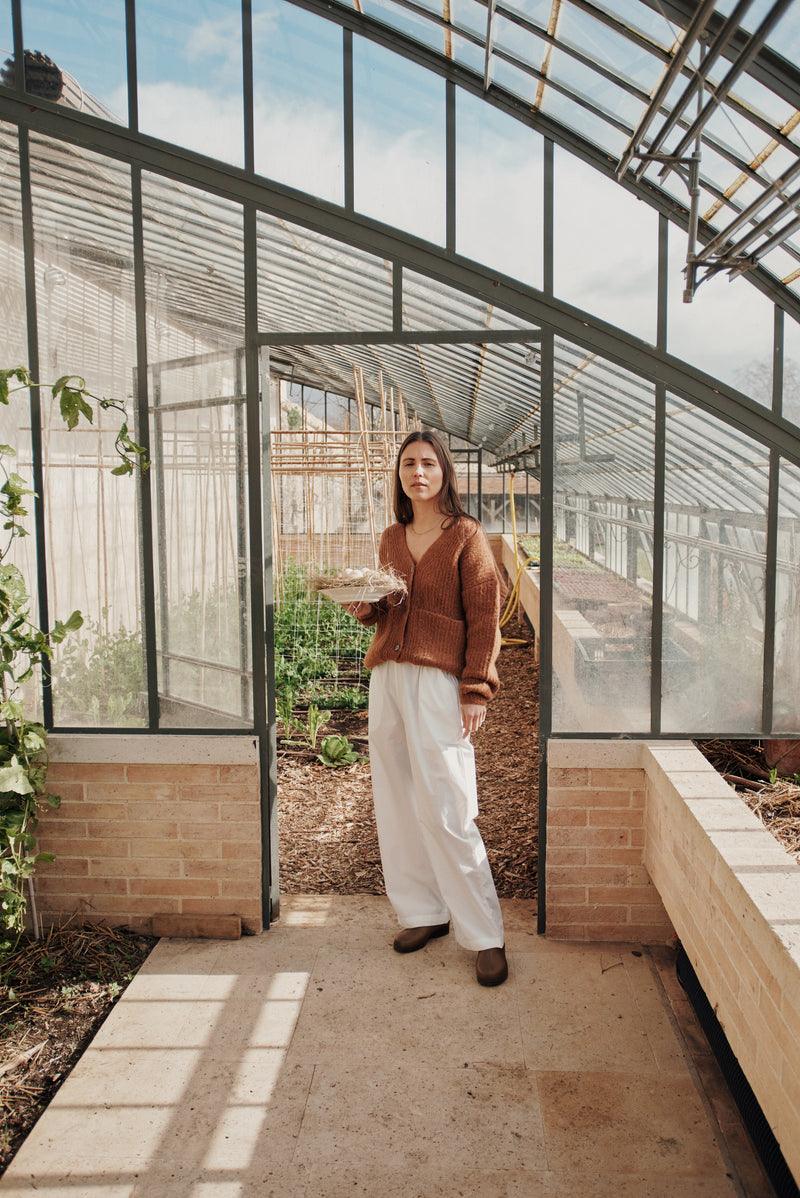 Today an independent chef, Kaitlyn artfully cultivates her passion for conscious and meaningful cuisine. A form of poetry whose words would have grown in the fields. Each of her culinary creations turns out to be a poem of flavors in which is expressed with simplicity and beauty a philosophy of life that she has made her own: taking time. Take time for everything and for yourself, to connect with nature and its rhythms which are as majestic as slow.

She goes on to say: "Cooking is a moment of meditation, introspection and creativity. You don't just feed your body but also your mind. In this there is, I find, a great proximity between the culinary arts and fashion. Cooking and dressing are two ways of expressing yourself artistically, of talking about yourself, who you are. A dress that we wear like a dish that we prepare reflects a personality, an intimacy, a state of mind. »
There is an engaged, gustatory and spiritual approach of food in Kaitlyn's cooking. It is an authentic and intimate cuisine that invites contemplation. Inventiveness, rusticity and refinement, authenticity and commitment: we could equally use each of these words to evoke the way Leon & Harper designs fashion.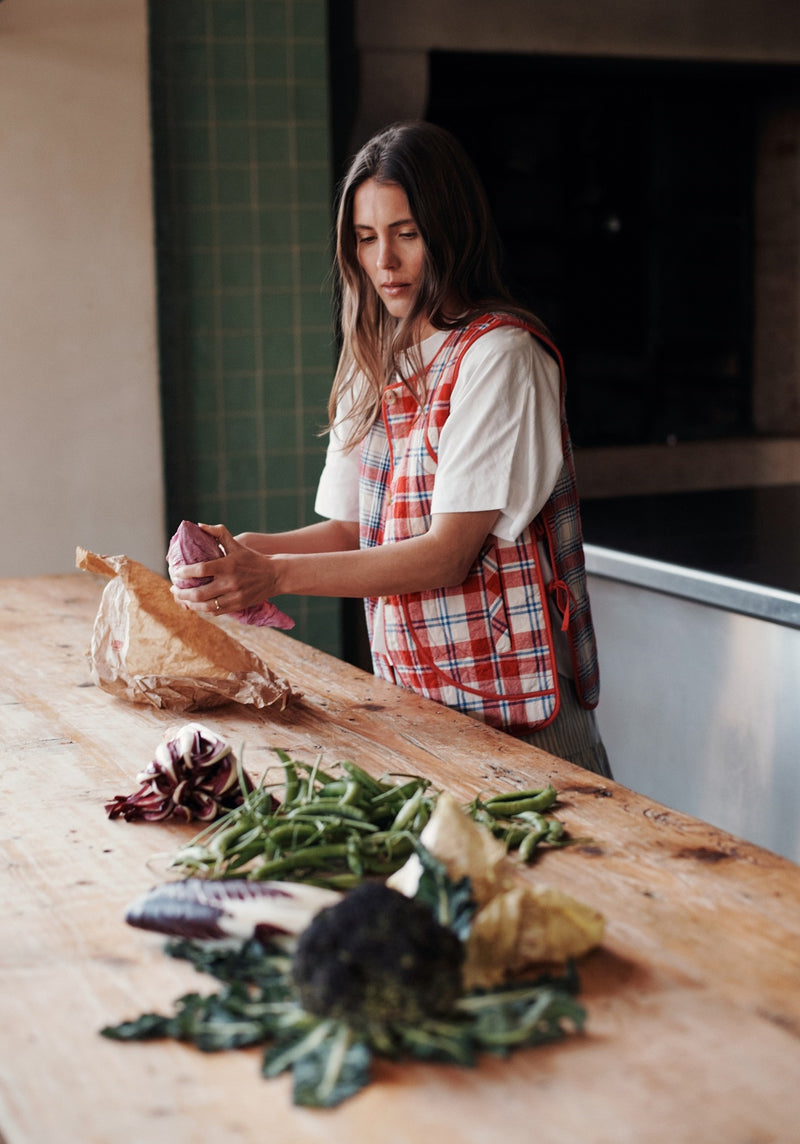 And it's no coincidence that Kaitlyn's style of clothing has this same bucolic approach, a style that she herself readily describes as country chic. She ties scarves in her hair, likes to wear long jackets with gardening shoes, never goes out without a basket. Vintage? Obviously she loves it, and antiquing is another of her passions. At Leon & Harper, Kaitlyn therefore not only likes fashion in which she finds herself fully, but she also appreciates our eco-responsible commitment, quality and sustainable materials, organic cottons.
In this latest collection, this wardrobe that we are offering for this Spring - Summer 2023, she really liked the suit and the shirts. She loved the colors, these blues and whites with romantic tones. This long Jeremiah skirt, with its buttons, is according to Kaitlyn the very essence of this country chic that she likes so much. And then there are these Parisis pants, very fashionable, "pajama pants" style in a more dressy version. And those long, flowing dresses that she sees herself wearing with elegant clogs or comfortable sandals. Kaitlyn says she loves dressing at Leon & Harper. We believe it without difficulty.