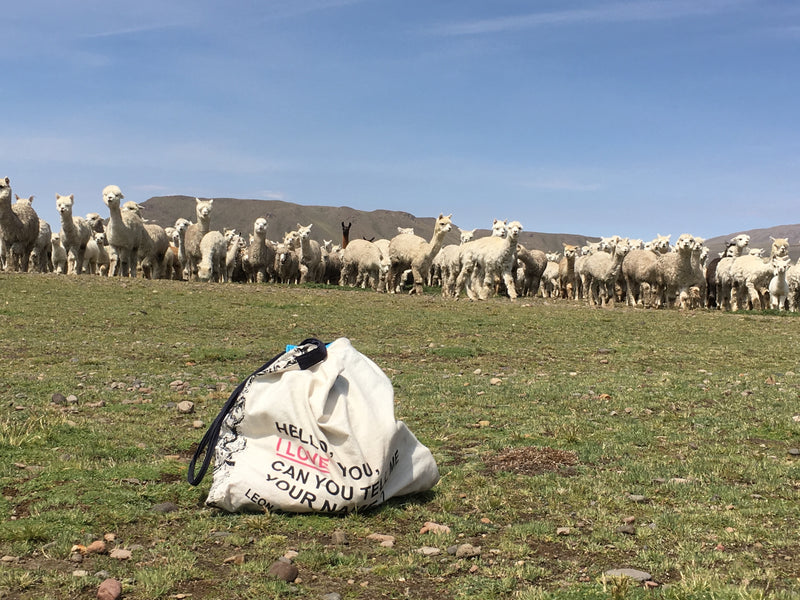 Today we return to the journey of Argelia, our stylist mesh and Jersey, in Peru to meet our suppliers.
From the fall 2017 collection, 30% of our mesh sweaters will be made in Peru because it is one of the few countries where crafts are an exceptional art. The ancestral expertise of Peruvian craftsmen makes their creations unique both by their know-how and by their reasons. Light, softer, more resistant and better than sheep wool, alpaca wool is a raw material used for centuries in Peru. Today, it has become a material component of luxury products in Western countries.
Since October 2016 we have been working in collaboration with a Peruvian community in Puno, supervised by the NGO Heifer, for the manufacture of our baby alpaca sweaters which has allowed us to obtain certification for "the dissemination of alpaca from Peru In the world "which represents a guarantee of ethics and quality.
So what could be better to visit them in order to Discover their workshops and working methods.
On the spot, the president of the association of producers and craftsmen of fiber of Alpaga Andina Condoririri, Francisca Vangeas Ventura, welcomes us and explains to us that the alpacas are from the same family as the llamas but are smaller. Those raised by the Peruvian craftsmen with whom we work live at more than 4,000 meters above sea level and this is what makes their fiber so fine, so much so that it is considered one of the finest in the world, It is also called the Baby Alpaga fiber. Its name does not designate a fiber necessarily coming from an alpaca baby, but designates the catEgie of finesse of the fiber so this quality can come from an adult animal with a very fine fleece.


The alpaca fiber dyeing is a dye from natural pigments.